VMware vSphere
Virtualization platform Vmware are based on Vmware vSphere - a tried and tested, resistant and reliable virtualization platform.

Virtualizace by VMware
Virtualization Vmware solutions are based on the Vmware vSphere a tried and tested, resistant and reliable virtualization platform. Server virtualization differentiates between traditional server architecture by separating the operating system and applications from physical hardware and enabling the creation of more affordable, more flexible and simpler server environments. When using a virtualization server it is possible to run multiple operating systems in the form of virtual machines, each of which has access to computing resources, on one physical server.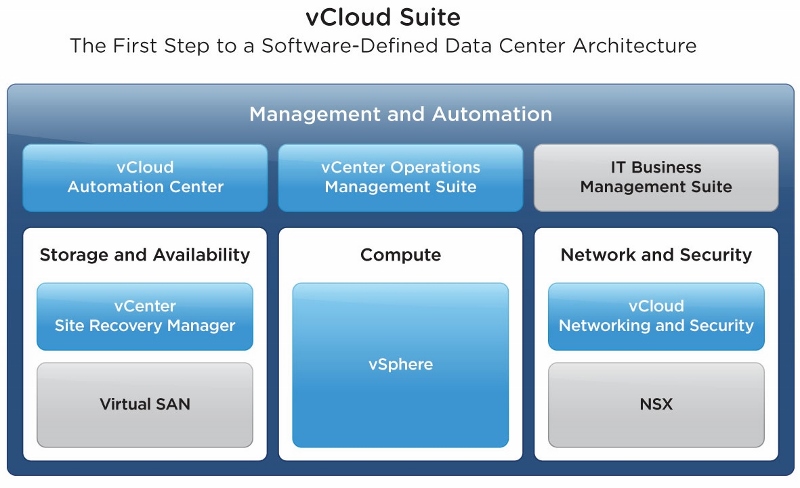 Microsoft Hyper-V
The emergence of virtualization platform Hyper-V Microsoft dates back to 2008. Hyper-V is developing dynamically and continuously improving.

Possibilities of Microsoft Hyper-V
Microsoft Hyper-V helps Organizations of all sizes to achieve significant cost savings and increase operational efficiency. With extensive scaling options the Microsoft Hyper-V platform is the best choice to use even in the most demanding situations.
Windows Server with Hyper-V greatly extends the support for a number of virtual CPUs and for memory size. For one virtual server it offers support of up to 64 processors, 1 TB of RAM and a new format of virtual hard disks VHDX with capacity of up to 64 TB. The platform Microsoft Hyper-V can manage up to 4,000 virtual servers on a cluster with 64 noses.