SSD storage
Our services are constantly improving, so we're on Cloud Server upgrade to SSD arrays. We recently announced a change logos and familiarize you with the main pillars of our cloud services. This is the performance, availability, quality of services and technology. We set goals and follow today expanding our servers for ultra-fast SSD storage.
Our Cloud Servers´re running on SSD
Cloud Servers now are establishing a new disk storage, using only high-performance SSDs. Your virtual servers that will run on the latest Flash technology, delivering a combination of high-speed disk operations while minimizing response times.
SSD disk storage are compared with traditional HDDs or hybrid technologies huge performance, throughput, and especially the minimal response time. Our field tests SSD achieve performance 350.000 to 400.000 IOPS (operations per second) with an average response time of less than 1 ms. Equivalent field using rotating disks only amount to tens of thousands of IOPS and response time of 10 ms or more. Another benefit of the use of SSD array is a small sampling of power (below 100 W), quietly and mechanical resistance.
Why SSD? Faster, more powerful, more fuel efficient servers
The new SSD disk storage complements existing disk array Dell EqualLogic PS6010XV and PS6010E to standard rotary drives (7,200 and 15,000 rotations per minute). SSD storage array uses only server enterprise SSDs and high-end hardware DELL. The field is connected to servers via redundant 2 x 10Gbit iSCSI SAN network can be extended up to 4x 10 Gbit. Ideally, so you can carry more than 2-4 GiB of data per second.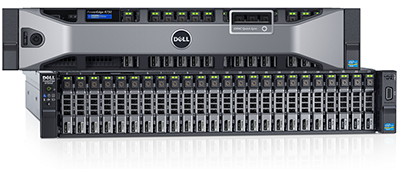 New data medium is supplemented in order to achieve significantly higher disk performance. For example, if your application heavily used databases, high performance and low response times mean the difference in the speed of disk more than ten times. Primarily Cloud Server Windows using GUI Remote Desktop Deployment SSD data field is undergoing a significant improvement in performance.
Take advantage of service Cloud Server and get a powerful, highly available cloud server by ZonerCloud.com.